All your garage floor accessories
Accessories for your floor tiles, accessories for your garage, discover in this section the different products available.
Edges
These edges are generally used for your access garage doors or private doors. These edges allows you safe access to your garage floor and a perfect finish! For use at exhibition stands or booths, corners are also available. All edges and corners are available in 20 colors. Installation by simple clipping on your Swisstrax floor tiles. Adjustable edges if necessary. Dimensions: Length 40cm, width 6.2cm and height 1.8cm.
Need to desinstall a tile?
Do you need to unclip your floor tiles easily? Use the Swisstrax tool to dismount your tiles where you need. Need to clean at a specific location ? pick up a small nut fallen through your floor ? … Use this tool with hook aspect that will facilitate the operation. The unclipping is very simple, you just have to pull your tiles vertically.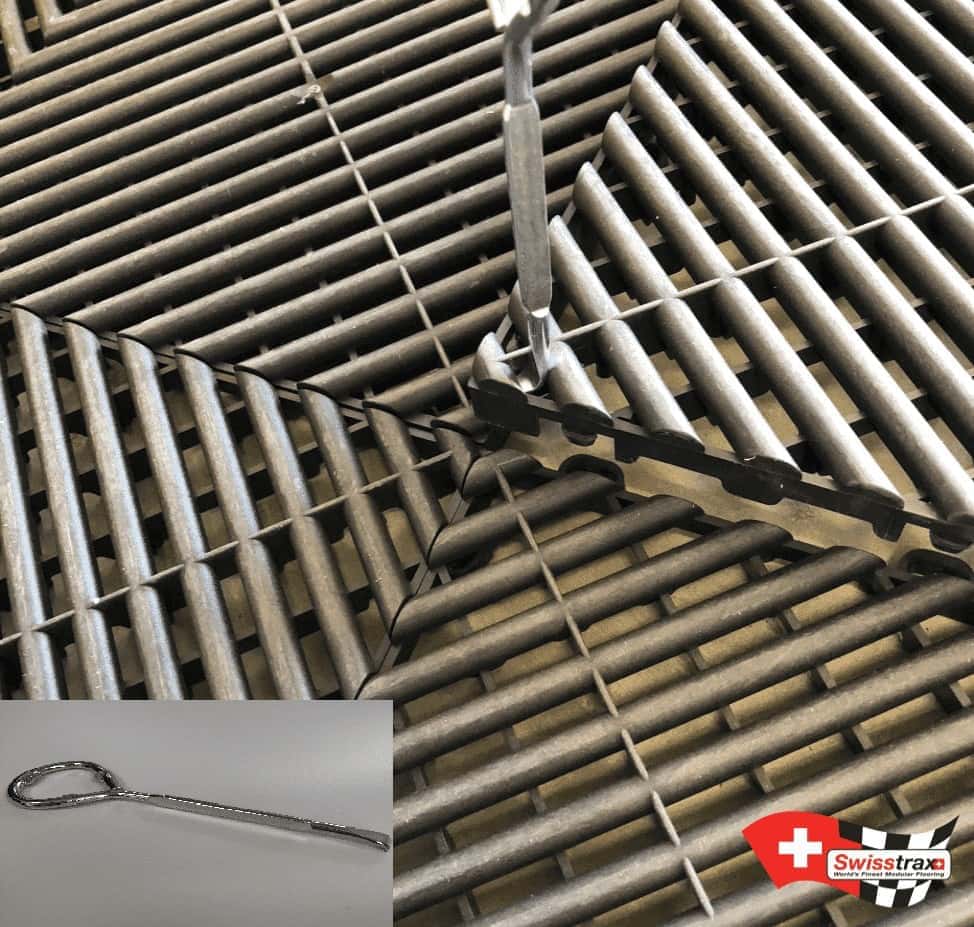 Garage floor accessories : Parking guide
Avoid shocks against the walls of your garage with the Swisstrax parking guide. Replace the traditional piece of wood to stall your wheel with an aesthetic and reliable product. Allows a precision parking, a free stop of the vehicle to avoid contact of the bumper against the wall of your garage. A curved rear edge allows you a natural restraint of the vehicle at a standstill. One guide parking per vehicle is sufficient, installation by gluing on your floor or fixing by screws. Installation on all types of floors, with or without Swisstrax tiles.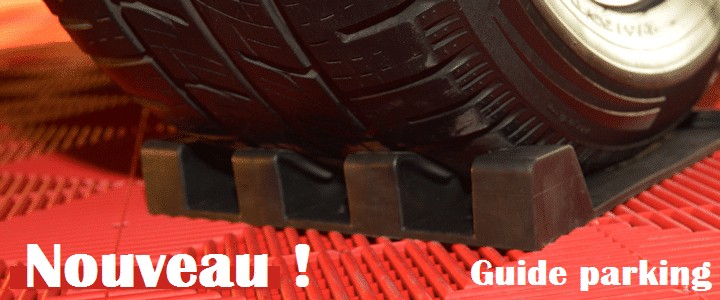 Door protection
Protect your doors from bumps and splinters! An effective preventative solution against bumps and peeling of your paint. The design of the door stop allows to damp the impact of the door against it. Curved design and 2 internal reinforcing ribs. Includes mounting kit. Installation on concrete wall, wood, plasterboard … Color: Translucent opaque white and yellow. Dimensions: Length 63 x Height 16.5 x Thickness 1.6 (cm)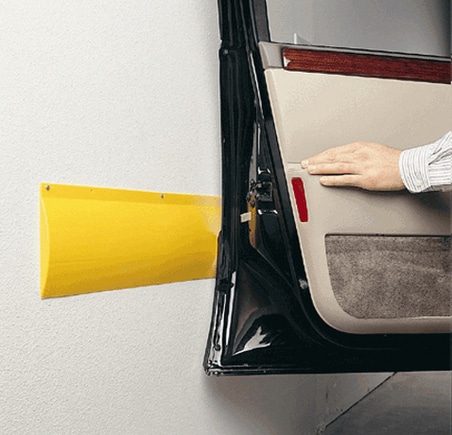 Tires saver
Avoid the flat tire after long periods of immobilization of your vehicle. Too often collection or prestige vehicles remain immobilized in garages for long periods. Thanks to the curved wheel chocks you protect your tires! Avoid tires ovalization Insulates from the ground. Easy and fast installation. Supplied with anti-slip rubber mat under the holds. Installation on all floor.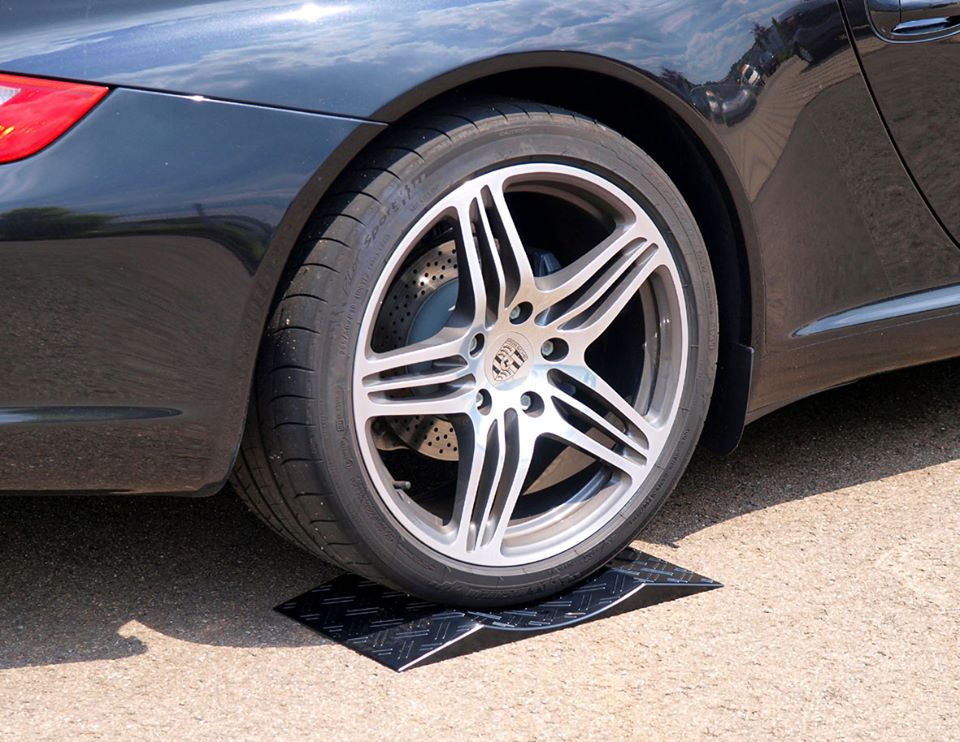 Anti slip underlay
This underlay is used when your original floor is very slippery, install this coating before laying your SWISSTRAX tiles. This product is recommended if you are building a car pad floor in the middle of your garage and when your tiles are not against the wall. The installation of this underlay creates a non-slip base to prevent your tile area from moving. The installation of Swisstrax tiles on a tiling surface may require the application of this underlay. (optional and not mandatory, our specialists will suggest it depending on the nature of your floor). Underlay made of recycled rubber with a length of 10m and 1.5m wide. Very useful product if you need to isolate yourself from the cold of the ground!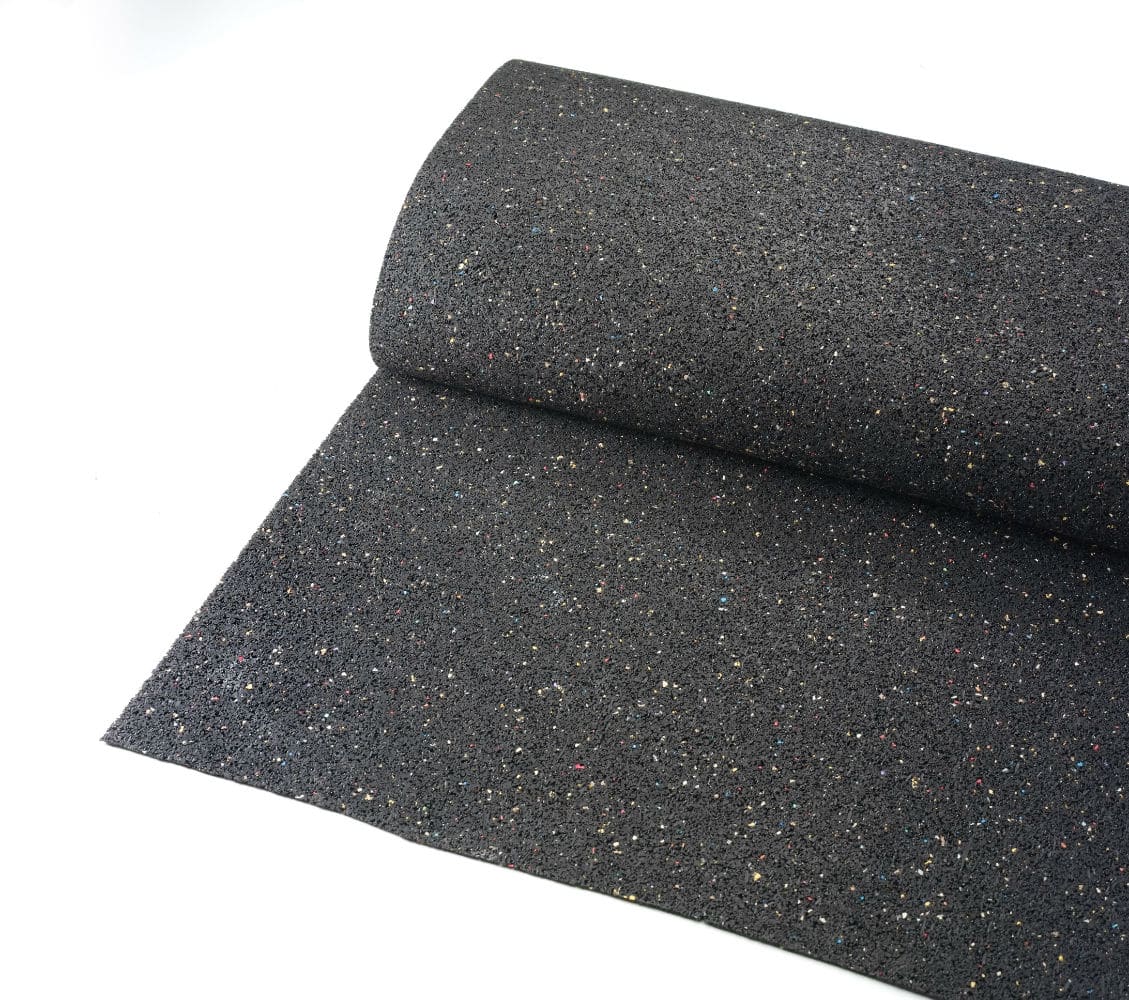 SWISSTRAX cleaning product
SWISSTRAX CLEANER is a professional grade, heavy duty degreaser that rapidly cuts through and eliminates stubborn greases, oils, and grime buildup on contact. Its proprietary blend of emulsifiers penetrate and susupend oils, grease, dirt, soot and grime, for quick, easy, streak-free rinsing. Swisstrax Cleaner is solvent free, non-combustable, with low-VOc's to be environmentally responsible and to create safer working environments. Professional grade and environmentally friendly, heavy duty degreaser that cuts through grease, oil and grime on contact. DO IT YOURSELF, Blend solution according to desired strength and enjoy hassle free cleaning.