About SWISSTRAX Europe
SWISSTRAX Europe is a French company specializing in SWISSTRAX brand flooring for individuals and professionals. We are the exclusive distributor and manufacturer in Europe of the brand SWISSTRAX.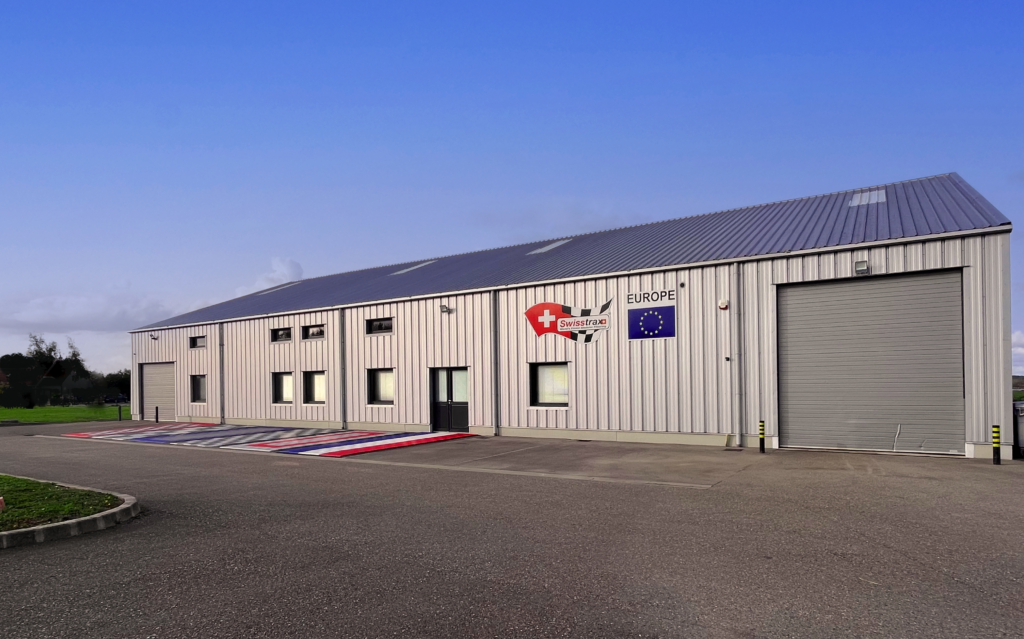 SWISSTRAX Europe History
2014, creation of the company DECOGARAGE for a distribution of SWISSTRAX products on the French market.
2019, with a galloping success in France and in Europe, DECOGARAGE officially becomes SWISSTRAX Europe in order to offer even more advantages to our customers and to be able to conquer the European markets.
Among these advantages, the establishment of a manufacturing unit in France that allows us to become the first French manufacturer of polypropylene floor tiles on the market. We are proud to offer the only products 'Made in France' and authentic to our customers according to a registered model of Switzerland origin. SWISSTRAX has the operating license for the registered model.
Our modular tiles comply with the European REACH Regulation (EC) No. 1907/2006. All raw materials are from France and Europe, and 100% French manufacturing. Products certified by CSTB France (Scientific Center and Building Technologies).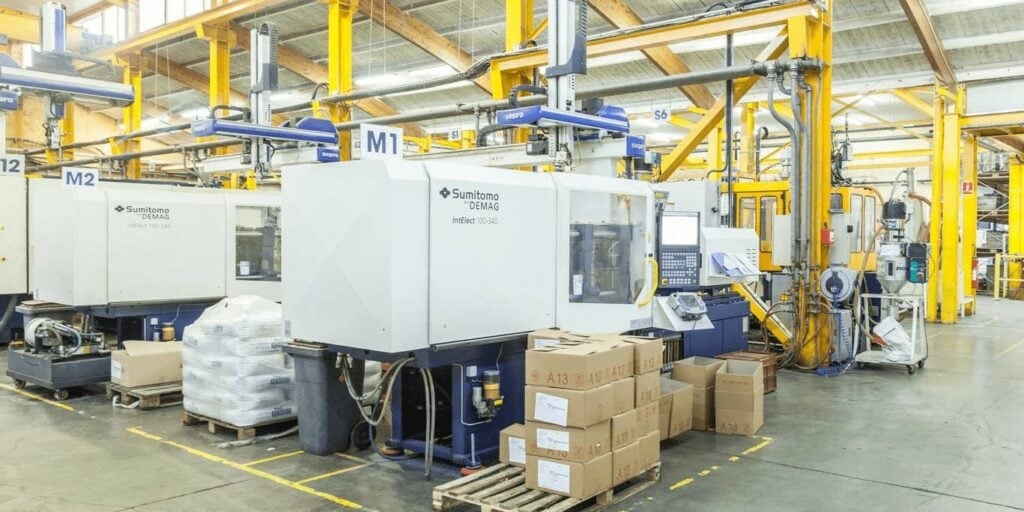 Where we are
We are located in the north of France between Lille and Paris, with a showroom of more than 200 square meter in an industrial unit of approximately 1000 sqm. Storage of approximately 15,000sqm of floor tiles. We ship every day throughout Europe thanks to our permanent stock.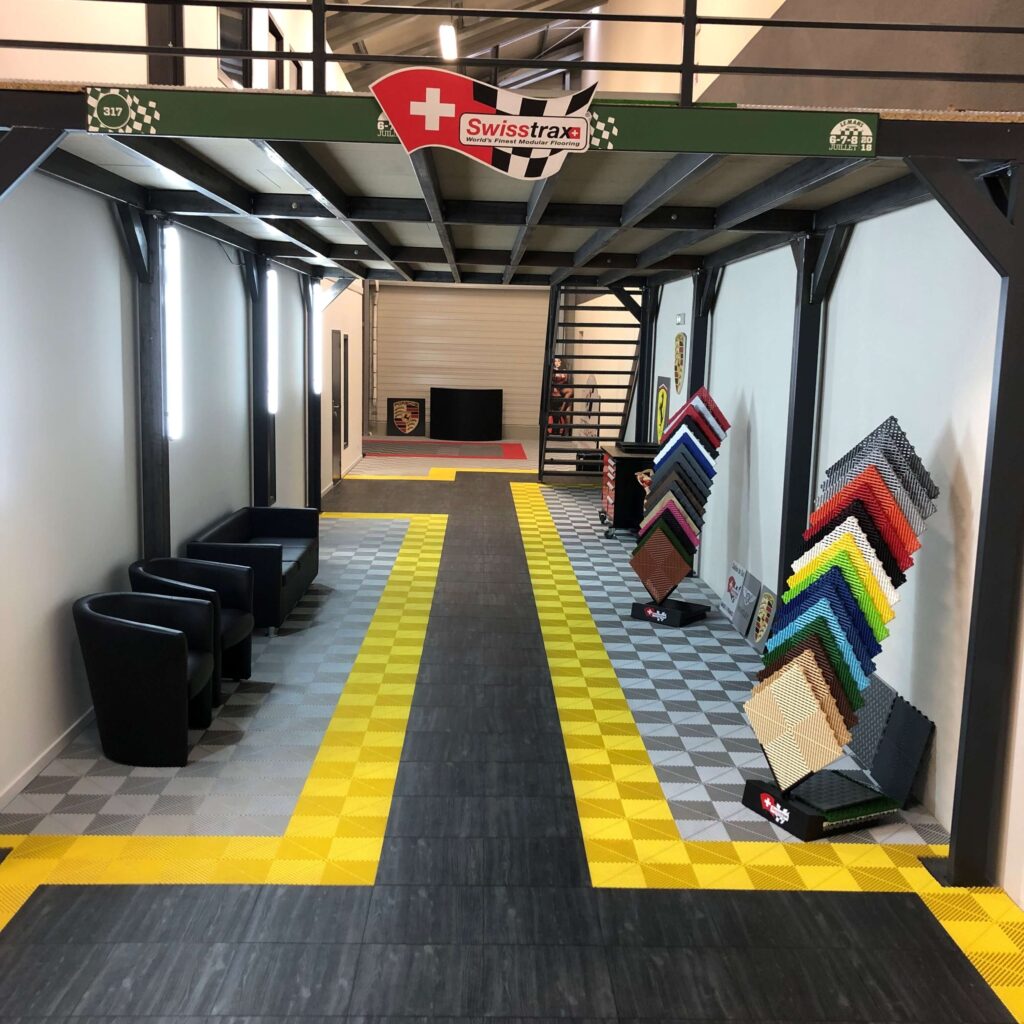 A professional floor team
Our professional team remains at your disposition for all studies, advice and various services related to your floor porject. SWISSTRAX is a fun, easy, and effective way to transform your floor in hours ! These revolutionary interlocking tiles are purposed to quickly cover cracks, stains, damaged epoxy or just plain old boring concrete!
Only our company offers the original brand SWISSTRAX and our various European authorized dealers. Interesting to become an authorized dealer? Contact us