SWISSTRAX garage floor installation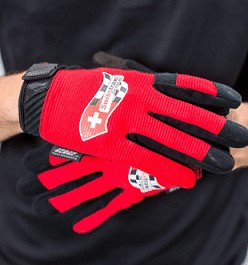 The installation of your SWISSTRAX garage floor is extremely easy. These floor tiles are clipped to each other by a simple touch of the hand. Installation can be done by yourself (DIY). No specific tools required.
A puzzle installation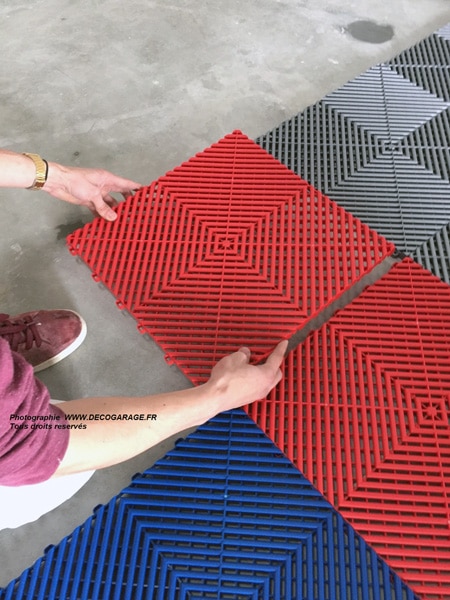 Start by cleaning your original floor so that there is no dust or objects that can interfere with the installation. Sweep and vacuum your floor.
Install your first row of tile in front of your garage door from left to right (When you stand inside your garage and look at your garage door).
Attach the edges to this first row of tile, making sure your garage door closes properly. A space of 5 / 10mm between the tiles and your wall is necessary (depending on the importance of your project), in order to let the floor work during any hot weather. The tiles are made of polypropylene and can relax during hot weather. Natural phenomenon of dilation very infrequent with Ribtrax tiles perforated but possible during very hot season.
Your garage floor installation is always done from the entrance of your garage to end in the bottom of your garage.
After installing your first row of tiles and edges, repeat the process until you reach the back of your garage.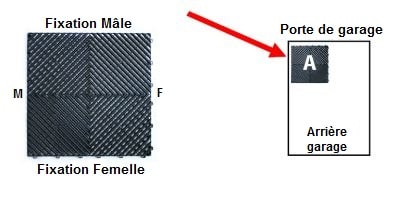 If you need to adjust your tiles dimensions, you will simply have to make cuts. The cuts are very simple, use a jigsaw or circular saw. The cuts are always made against the walls or against any non-movable objects.
No gluing or joints to be made, the Swisstrax tiles are directly placed on your floor.
Check our SWISSTRAX videos
Need to unclip your tiles?
Need to access your natural floor once the tiles have been installed? Just use a small hook to unclip your tile, each tile is removable (tool provided in each order).
Insert an hook into the streaks of the tiles and locate the tile that is clipped on another tile, pull your tile vertically. Always dismount your floor tile at intersections with other tile. This can be useful for accessing your natural floor to pick up a small, thin piece that has slipped between streaks. Ribtrax floor tiles are only 6mm apart … Access your drain plug, a technical hatch, etc … Access to your natural floor is still possible without dismantling all your garage floor tiles. Find our achievements related to the garage floor here: Garage floor