Event floor tiles for your exhibitions
Event flooring for your trade shows or business events to showcase your products, here is an idea: what if you put your brand in value by putting SWISSTRAX event floor tiles?  Colorful, aesthetic, durable and easy to install, tiles are the ideal solution for your event floor!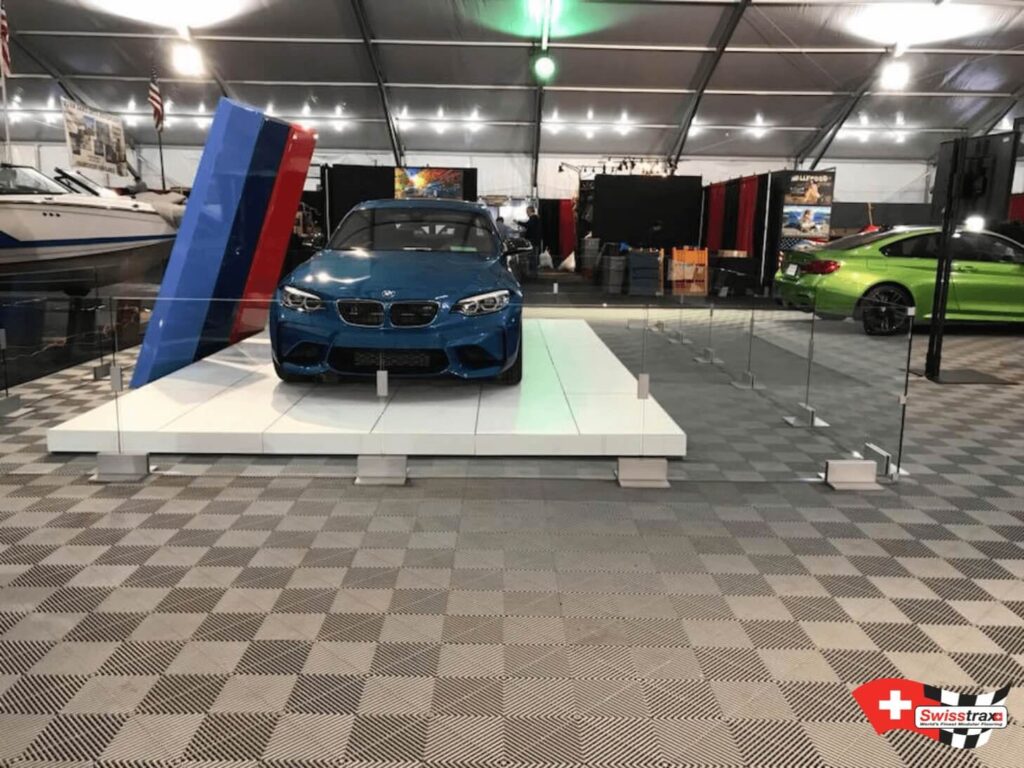 The SWISSTRAX event floors allows you to distinguish yourself from other stands in the area thanks to an original, esthetic and attractive covering. By mixing colors, you will catch the eyes of visitors while clearly defining your presentation space. And if you wish, we can insert the logo of your brand on the tiles for an optimal personalization!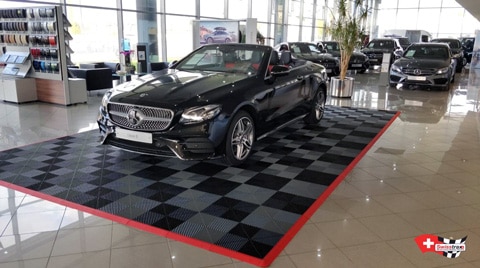 At a trade show or professional event, your teams tend to spend many hours standing up. Just like your visitors who come to watch your vehicles and interact with your stakeholders! To remedy this situation, Swisstrax floor tiles offer maximum comfort for the feet and create a feeling of well-being. Your customers will never want to leave! The Swisstrax range: Products
In addition to being comfortable, these floor tiles have the advantage of an easy installation. A few minutes or hours are enough to cover your entire surface, depending on its size.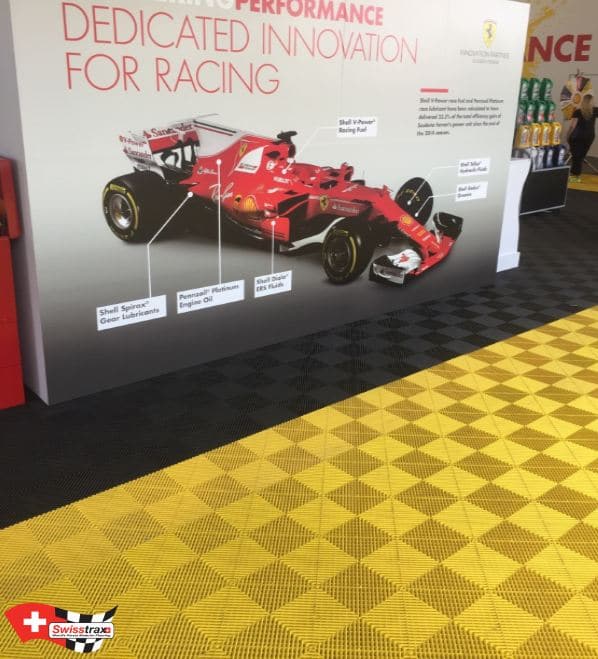 Tiles are easy to transport and are installed easily: they sit on the floor and clip together, without tools or glue. As a bonus, the tiles are disassembled just as easily once the event is over!
Simple to assemble and disassemble, this event floor can be reused for all your events and your exhibitions. Also find other exhibition ideas on our specialized site: https://123dalle.com ( French language )
Unlike other types of floor coverings that get damaged or need to be changed regularly, our Swisstrax tiles is a one stop shop for the years to come. In addition, the floor tiles are resistant (to hydrocarbons, oils …) and clean very easily.
So many savings in perspective on your event budget! And at the same time, you adopt a responsible attitude towards the environment, because event floor tiles are fully recyclable.
Possible insertion of your logo on the floor