Race paddock floor for mechanical compétitions. Which means you have to be on top of your game on the track as well as off the track! For this reason, the floor tiles for car paddocks offer you the opportunity to differentiate yourself from the competition by creating optimized areas for your teams, your vehicles, your partners, the press, etc. Choose your colors and have your tiles as you see fit!
With the different colored paddock floor tiles, or displaying your branded logotype, you will also be able to delimit your stand reserved for vehicles and teams, so that unauthorized persons can do not access this area.
The SWISSTRAX race paddock floor tiles were originally from the United States, and are now produced in France for high-level sports competitions. They overlay the paddocks for all types of needs: car races, assistance paddocks, VIP areas, etc. In other words, they are designed to withstand significant pressures and extreme temperatures (from -20 to +120 degrees)! Indeed, SWISSTRAX brand car paddock floor tiles offer superior quality that guarantees the stability of your flooring, thanks to a unit weight of 630 grams. They are intended for intensive and long-term use.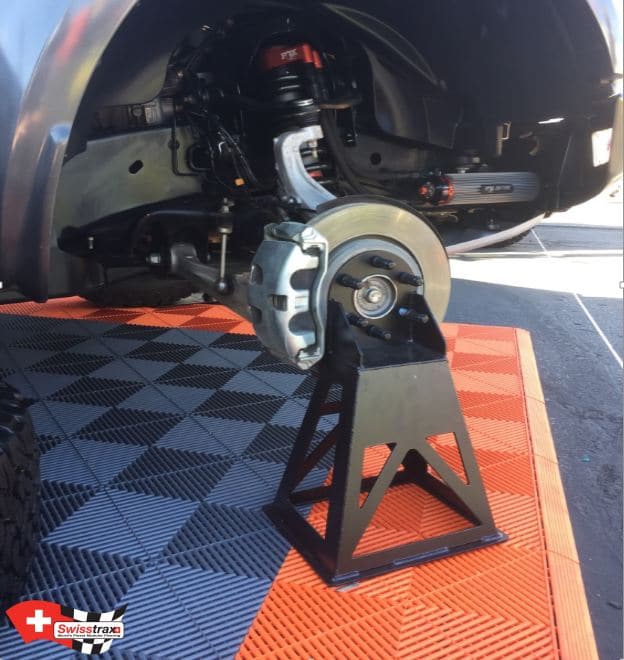 Because you need an adaptable cover for all surfaces and quick to set up, the paddock floor is ideal. It can be placed on any type of surface (tar, concrete, turf, chippings, etc.) and its installation is extremely easy: simply place and clip your tiles to each other with a simple touch of the hand. So that a few minutes or a few hours are largely enough to put your floor tiles for car paddocks.
In order to delimit the edges of your paddock, you can add edges that are clipped just as easily. And when the competition is over, the disassembly of your paddock is also done in a few moments!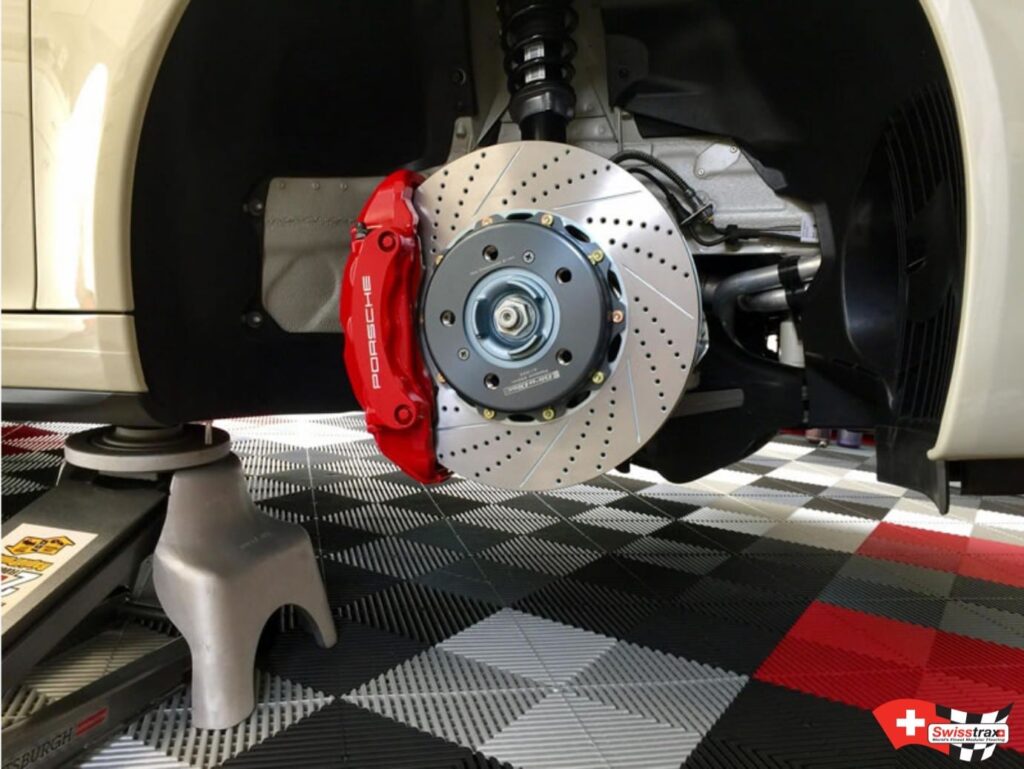 The dilemma, about floor coverings, is the combination of comfort and safety. How to make your surface is both pleasant and fully secure? These race paddock floor tiles offer an optimal solution. They make it possible to build a true technical surface laid on the natural ground, without suffering the disadvantages, thanks to a thickness of 18 mm. Polypropylene is also a flexible and flexible material ensuring great comfort for your teams. Focus on the slab to use: Dalle de sol RIBTRAX
As far as safety is concerned, these motorsport floor tiles are slip-resistant even in case of high humidity. They will be the essential partners of all your competitions !
SWISSTRAX is an official partner of Folembray arena in their paddocks :

Minimum Maintenance

One of the most interesting advantages of Ribtrax tiles: Very little maintenance. The cleaning is done with a vacuum cleaner from time to time to suck up the largest dust and a quick mop on the surface