Enter in SWISSTRAX family partner
SWISSTRAX European dealers, are you looking for a great opportunity in your country ? Discover the SWISSTRAX partner program.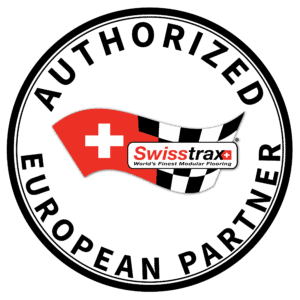 DEALERSHIP 
OPPORTUNITIES
Successful dealers know that the key to a thriving business is taking excellent care of customers. It's simple – if you help your customers succeed, they'll keep coming back. At SWISSTRAX Europe, we believe the same goes for taking great care of our dealers. SWISSTRAX®dealers are the backbone of our business. If you share our philosophy, an opportunity to become a SWISSTRAX dealer may be right for you. In this case combine your knowledge of the market and dedication to customer satisfaction with our proven success formula and make your SWISSTRAX dealership a winning proposition.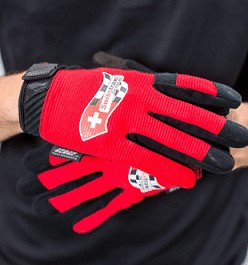 SWISSTRAX EUROPEAN DEALERS BENEFITS
SWISSTRAX Europe offers multiple programs and incentives to ensure your success as a future business partner. We supply the tools and resources that your dealership needs to provide excellent customer service. Here are just a few of the great support programs that we provide :
Attractive Margins
Limited Competition
Extensive Marketing Support Program
Lead Management System
Floor demo Program
Co-op Advertising and Merchandising Materials
Parts and Accessories Support
Flooring technical Support
Technical Training Programs
Premium quality product
Large product range…
SWISSTRAX is sold and shipped worldwide
SWISSTRAX Europe is responsable for the European business, if you are in Europe contact us. If you are outside of Europe please contact SWISSTRAX USA to check the opportunities in your country. SWISSTRAX Europe manufactures all the SWISSTRAX products in France, all are available in stock, daily shipment.
How to become SWISSTRAX European dealers / importers
If you are interested for a partnership, please contact us directly, it will be a pleasure to send you our partner program. Please send us all the information about your company as vat number, company name, complete adress, phone number, email adress…Are you interested to be Authorized dealer or Official importer ?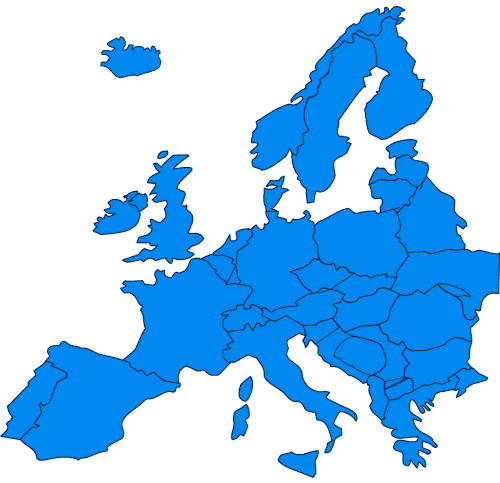 SWISSTRAX Europe Headquarter :
SWISSTRAX Europe – 18 Rue neuve – 60400 Crisolles – France – Phone : +33 3 64 60 12 12
Monday Friday 8:30 – 6:00pm
More information about us ?
Our SWISSTRAX European Authorized Dealers / Importers :
For specific requests from one of our European dealers, see contact information below. All of these Authorized dealers have signed the SWISSTRAX agrement and share our philosophy. Feel free to contact us for more assistance :
Germany : B.W.D. Sanierungs-Systeme GmbH – Kirchnerstr. 42 – D – 32257 Bünde – T: +49 / (0) 5223 / 98 50 3 – www.swisstrax-garagenboden.de
Croatia : PH DETAILING – Official Authorized dealer – Trnjanska Cesta 41C, 10000 Zagreb, Croatia
Czech Republic : Escape6 s.r.o. – Official Authorized dealer – Čestlice 272, 251 01 Čestlice – CZ – www.escape6.cz
Finland :
SEPARAS OY – Official Authorized dealer – Kahamutka 11, 90540 OULU – FI –  Separas Oy
SOINETSALO MOTORSPORT – Official Authorized dealer – +358 40 552 5208
France : SWISSTRAX France – Official Licensee – 18 Rue neuve, zone industrielle, 60400 crisolles, France
Greece : ZEDAM GROUP – ZEA TILES – Official Authorized dealer – Kleisthenous 35, Ag.Paraskevi, 15343 – Tel.: +30 2106228381 – Mob.: +30 6949327165
Hungary : SWTR System Hungary Kft – Official Authorized dealer – H-4029 Debrecen, Munkácsy Mihály utca 7. Fsz. 2. Hungary – http://www.swtr.hu
Île de la Réunion : IDOCARS – Official Authorized dealer – 56 Boulevard du Chaudron, St Clotilde, La Réunion
Island : STRAXGOLF – Official Authorized importer – Reykjavik – Akureyri, Reykjanesbæ og Húsavík – S: 781-0999 Island – www.straxgolf.is
Lituania : MB GAFAS – Official Authorized dealer – Aleksandravo G.14, Alksandravo K, VILIAUS, Lituania
Luxembourg : 
MAISON BOSK  – Official Authorized dealer – 206 Route d'Arlon – L-8010 Strassen – T.: +352 27 04 87 07 /M: +352 621 747 622
Norway : FLEXIGULV – Official Authorized dealer – (+47) 45 83 03 50 – www.flexigulv.no
Slovakia : Kvalitná Podlaha – Official Authorized dealer – Smrečianska 670 – 031 04 Liptovský Mikuláš, Slovakia – https://kvalitnapodlaha.sk/
Spain : AR SOLUTIONS – Official Authorized dealer – Calle tales de Mileto 15 Nave 16, 28806 Alcala de Henares, Spain – www.alcalarevestimientos.com
Sweden :
United Kingdom :
GALAPERFORMANCE – Official SWISSTRAX Importer -Unit 10, Farfield Park Manvers Industrial Estate, Wath upon Dearne, Rotherham S63 5DB, UK – www.galaperformance.co.uk
ELITE MODULAR FLOORING – Official SWISSTRAX UK Partner Unit 7 Precision 2 Business park – Bingham road, Sittinbourne – ME10 3TR – Sittingbourne, KENT – https://www.elitemodularflooring.co.uk