A floor to the height of your expectations for detailing centers
Welcome your customers into your detailing center as if you were in a real automotive showcase. Realize the design of your detailing center flooring according to your taste. SWISSTRAX  tiles are ideal for your floor for detailing car centers.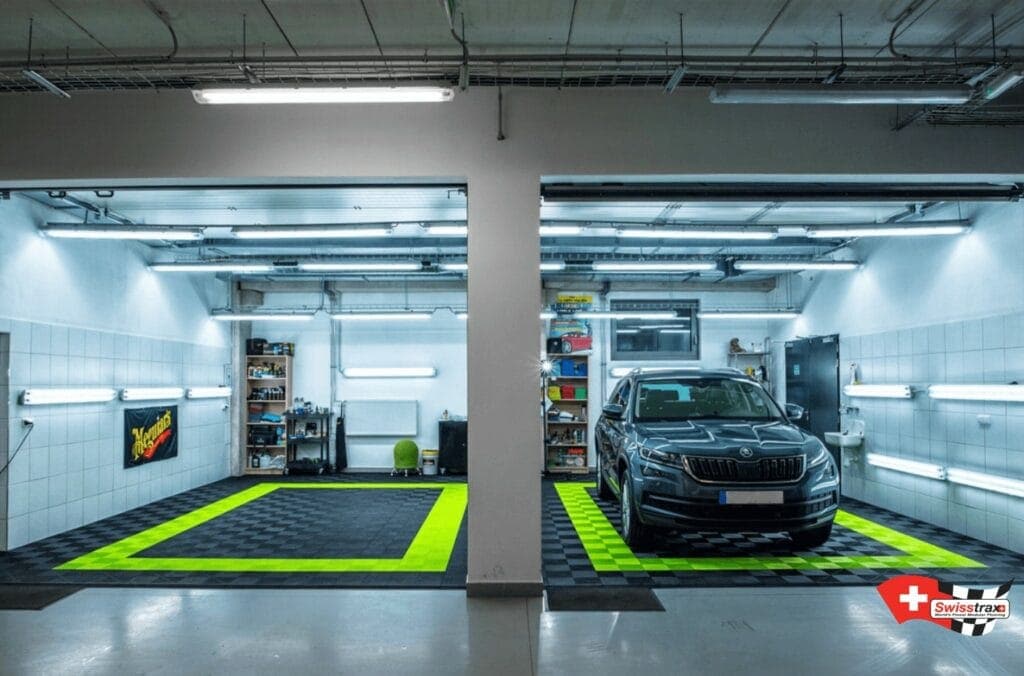 Enjoy the 21 colors of floor tiles available! Mix the colors to differentiate certain areas of your center. Design and realize real work areas, customer reception areas, washing areas…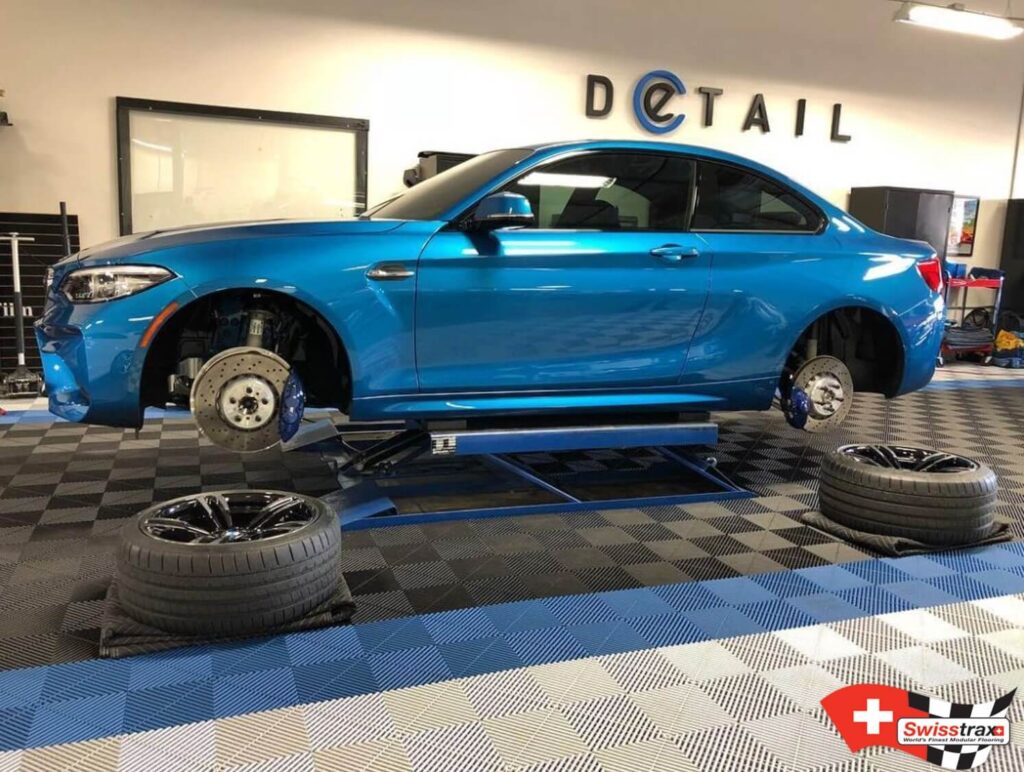 The Ribtrax tile model is the most used floor tiles in automotive detailing centers. A draining structure to filter the water and dust and to keep your floor surface clean. You work with dry feet, and are sheltered from the dust that remains trapped under your tiles. These tiles are as well more comfortable compared to your existing concrete flooring. You may as well Mix-and-Match your installations by using both our Ribtrax (open-profile) tiles and our Diamondtrax solid tiles. All dimensions of SWISSTRAX tiles are identical !
Install your floor for detailing centers in just a few hours! Swisstrax tiles are installed simply by clipping the tiles together. No gluing, no joints, you put your tiles directly on your bare concrete floor. An important time saver when laying compared to traditional flooring such as paints, resins or tiles. No waiting time to respect after installation, your detailing floor is immediately operational. The resistance of Swisstrax tiles? 25T / m2. An anti-UV treatment is integrated during production to preserve your colors for many years. Our detailing center tiles are made in France to offer you the best quality on the market! The low-cost solution is not the way to go, because in the end, it always ends up costing more!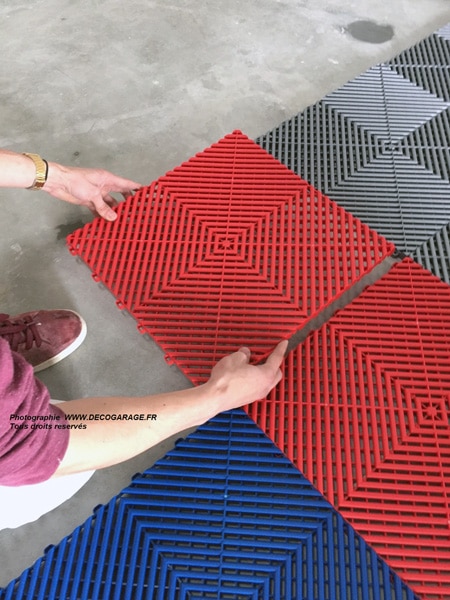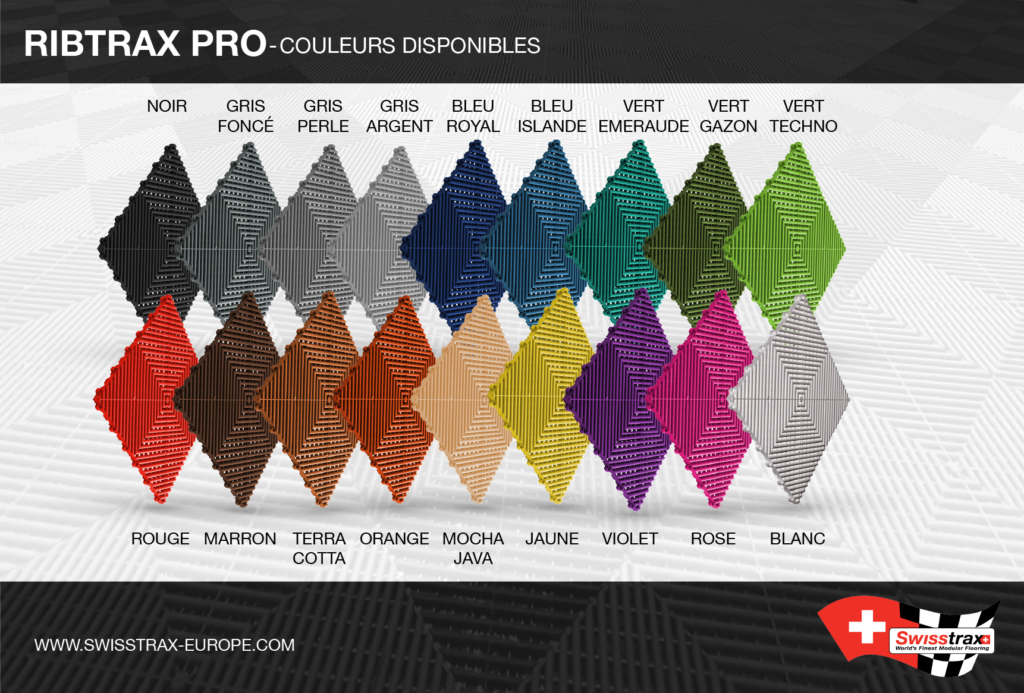 Swisstrax tiles for car detailing centers are easy to clean. A vacuum cleaner is enough for routine maintenance, 80% of the dust sucked! A simple wet mop to keep the color shining like new. Your floor is extremely dirty? Rest assured, you can also extract one or more tiles without dismantling your whole detailing center flooring! It is also possible to clean with a jet of water because the tiles have a draining system!
Video on how to clean your floor: (Click on the photo)