Ribtrax floor tiles is a tile with a perforated and draining structure. Keep your floor clean !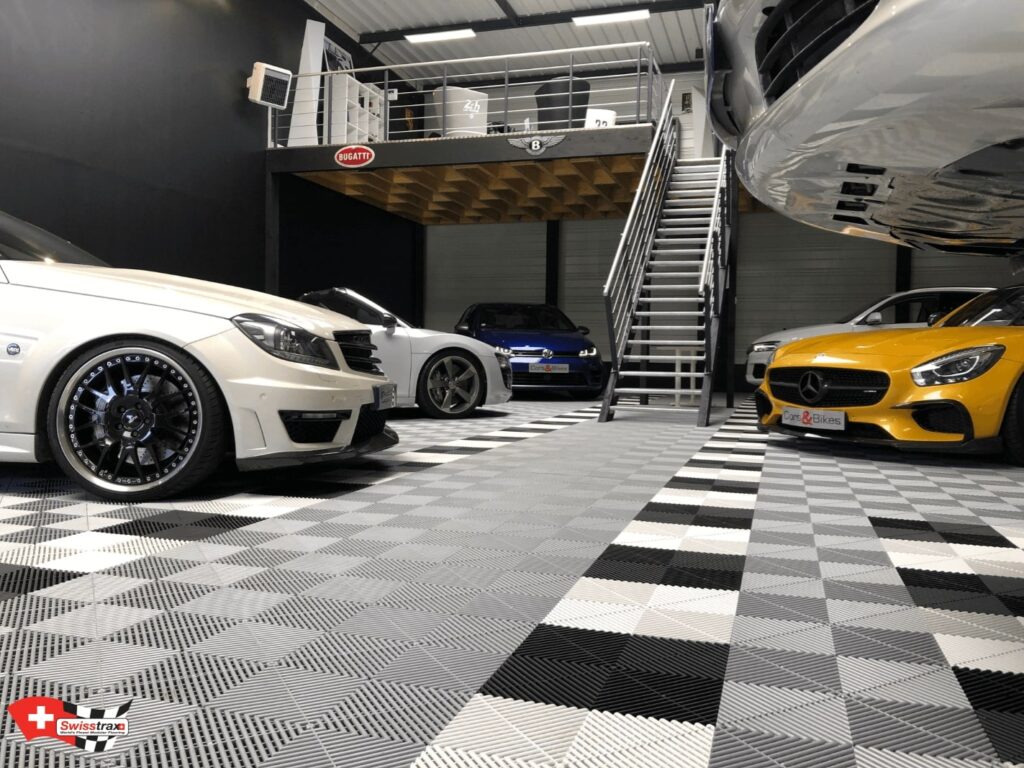 Its free flow design allows dust to pass through and maintain a clean floor visually. The ribtrax floor tiles SWISSTRAX allows your vehicles or other goods not to be in contact with the moisture of your floor. Its perforated structure allows natural air circulation and does not enclose moisture.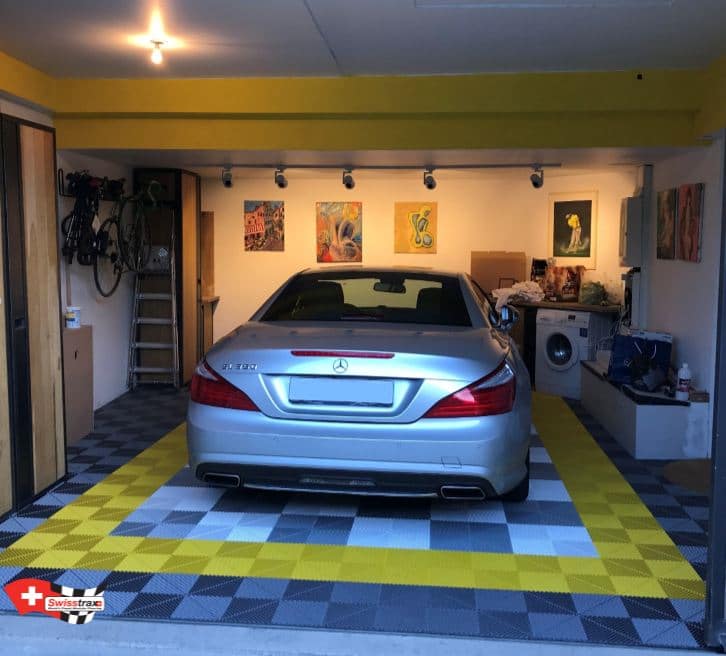 Very simple, the vacuum cleaner from time to time to extract the most important dust. The maintenance of the tile surface is done with a wet mop or an auto washer depending on your surface. Household degreasers can be used on important tasks. If you need cleaning or access to your original floor, you simply take off your tiles to the chosen location and without dismantling all of your floor tiles. Ribtrax floor tiles are the most popular model in the SWISSTRAX product range.
The structure of the tile allows natural drainage of liquids, this modular floor tile is recommended for outdoor projects such as paddock tent, outdoor exhibitions, stands, exhibition areas … This is the most used model for the realization of garage floor. This tile Ribtrax is very popular in the fields of events.
The modular floor tile Ribtrax is extractable unitarily, you can extract a tile in the middle of your floor without the need to declip all of your tiles. (Convenient to access your natural floor)
No smell of raw material when laying, these modular floor tiles are in polypropylene. Installation on cracked floors, not perfectly smooth unlike all other floor solution such as pvc floor tiles or rubber floor that require a perfect floor.
Floor tiles Installation without specific tools
Ribtrax tiles are installed simply by clipping with a hand pressure. No glue or seal! Put your tiles directly on your floor and without leveling.