Garage tiling : SWISSTRAX modular floor tiles
Looking for a tiling garage for easy installation? Discover SWISSTRAX solutions, floor tiles for garage clips that act as real tiles. Enjoy an easy and quick installation by simply clipping and by your care.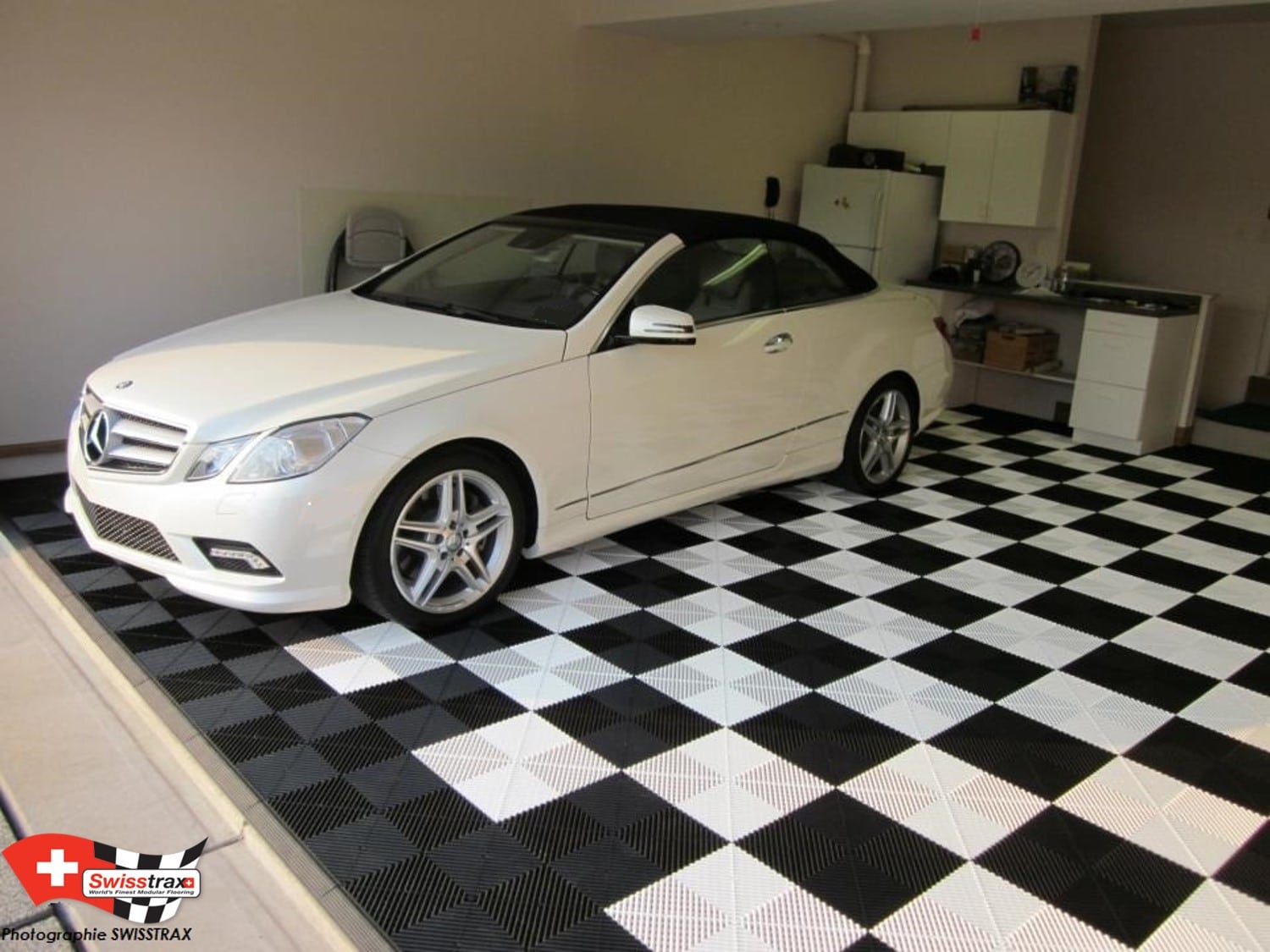 Tiling for garage with 20 colors
Enjoy the 20 colors of SWISSTRAX floor tiles to realize your personalized design. Nothing is definitive on your garage floor, the tiles are clipped together in a floating position. Delimit your parking spaces in your garage, no minimum order, we deliver according to your needs. The Diamondtrax model is similar to a garage tiled, its structure is solid and its size is 40 x 40 (cm) with a thickness of 1.8 cm. Is your garage wet or do you need a floor that stays visually clean? Use the Ribtrax model, a tile with a ventilated structure that lets dust through and keeps your floor clean! You still hesitate between these 2 models? The Smoothtrax model is the solution: A flat surface for easy cleaning and a slightly draining slab for air circulation under your floor.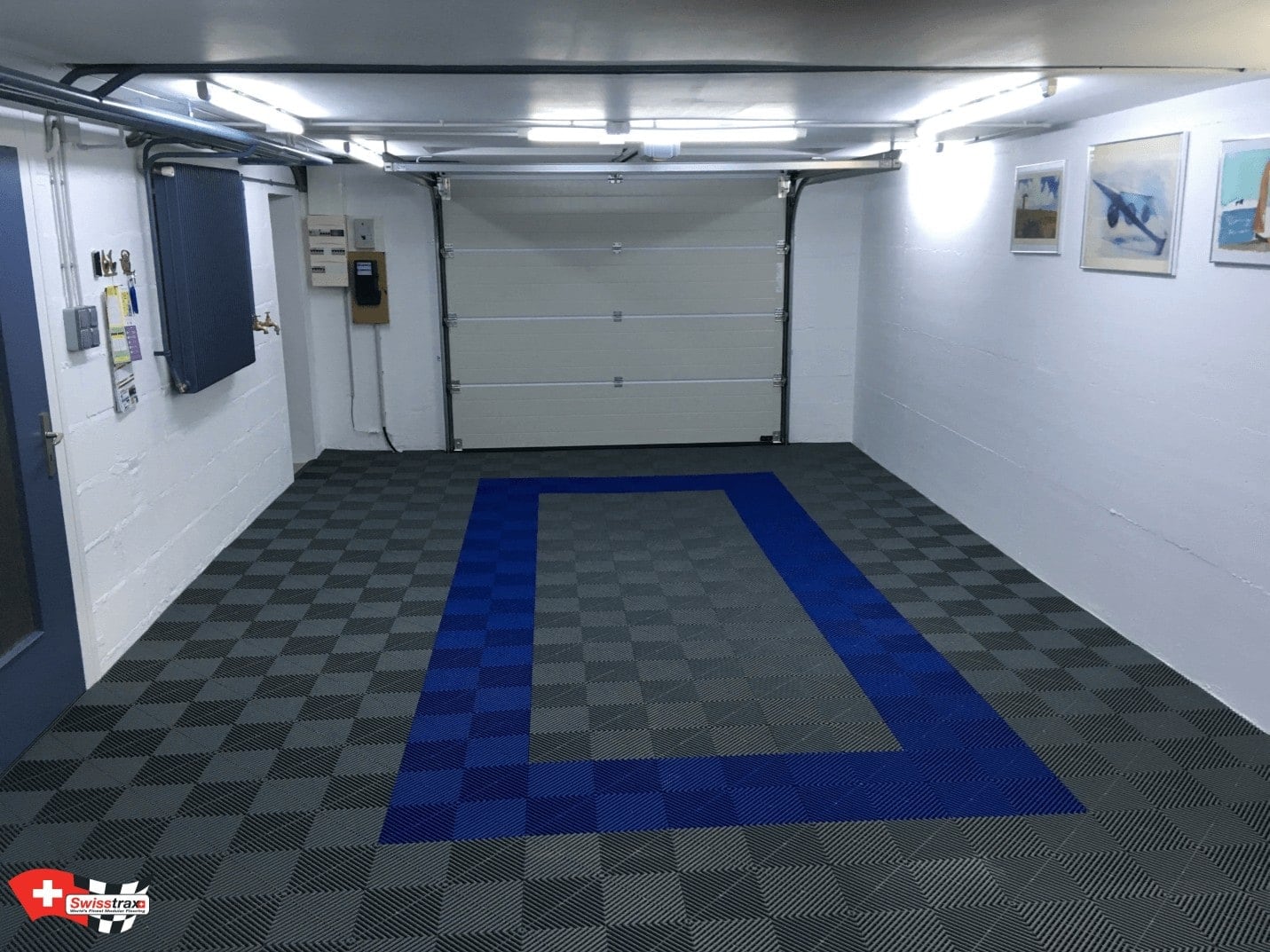 A solid garag floor
SWISSTRAX tiles are resistant to 25T / M2, extremely resistant thanks to the raw materials used and the manufacturing SWISSTRAX experience. The SWISSTRAX garage floor are 100% hydrocarbon resistant, brake fluid… Use these garage tiles as a real tiling for garage, without the inconvenience of installation! Enjoy a product with easy cleaning and low maintenance.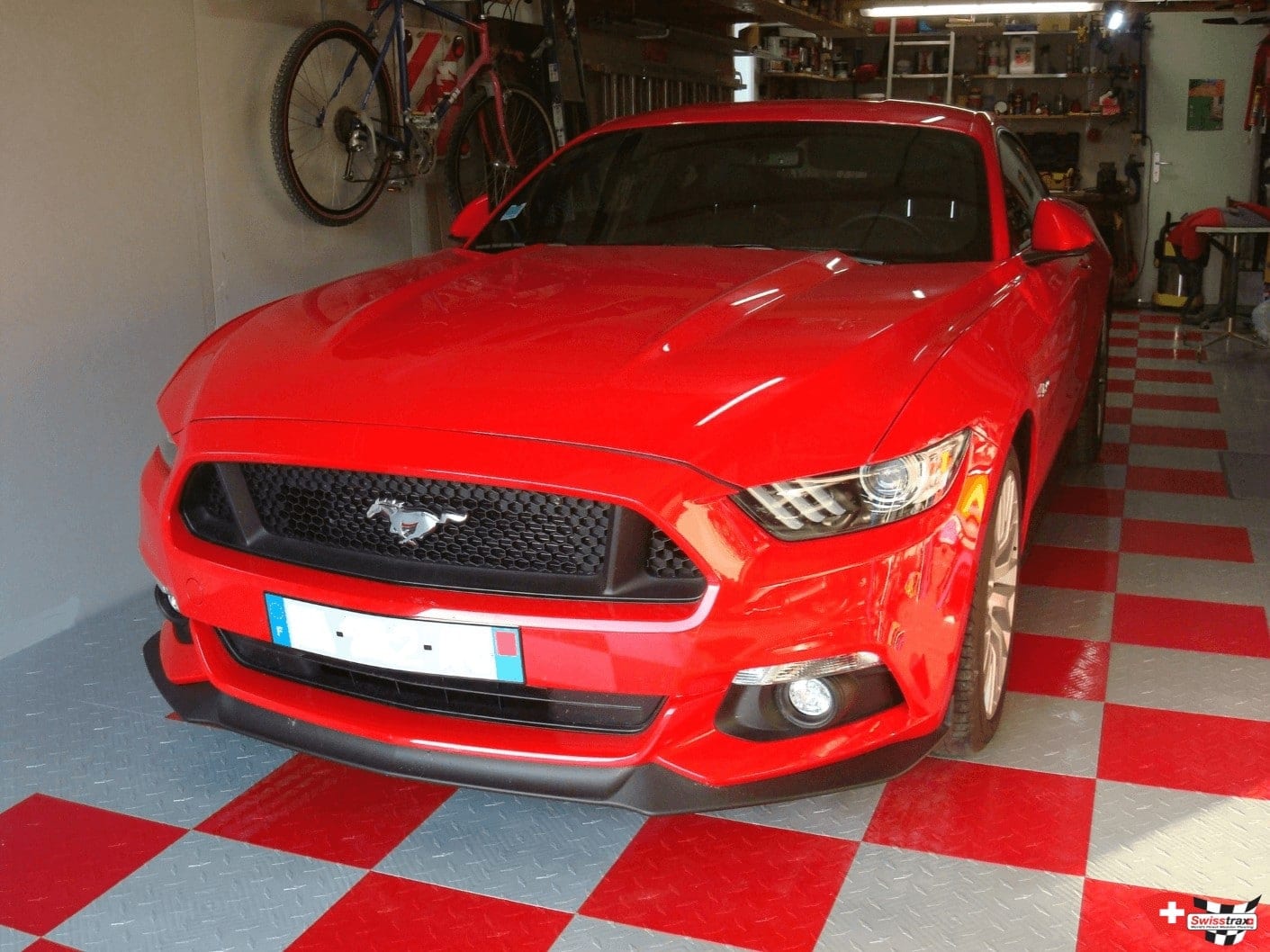 A garage floor with an easy installation
An easy installation and comfortable and DIY ! No major works, SWISSTRAX tiles are installed by the user himself. The advantages of our "garage tile" solution:
No glue

No floor préparation

No join

Directe installation on your floor

No smell 

No drying time..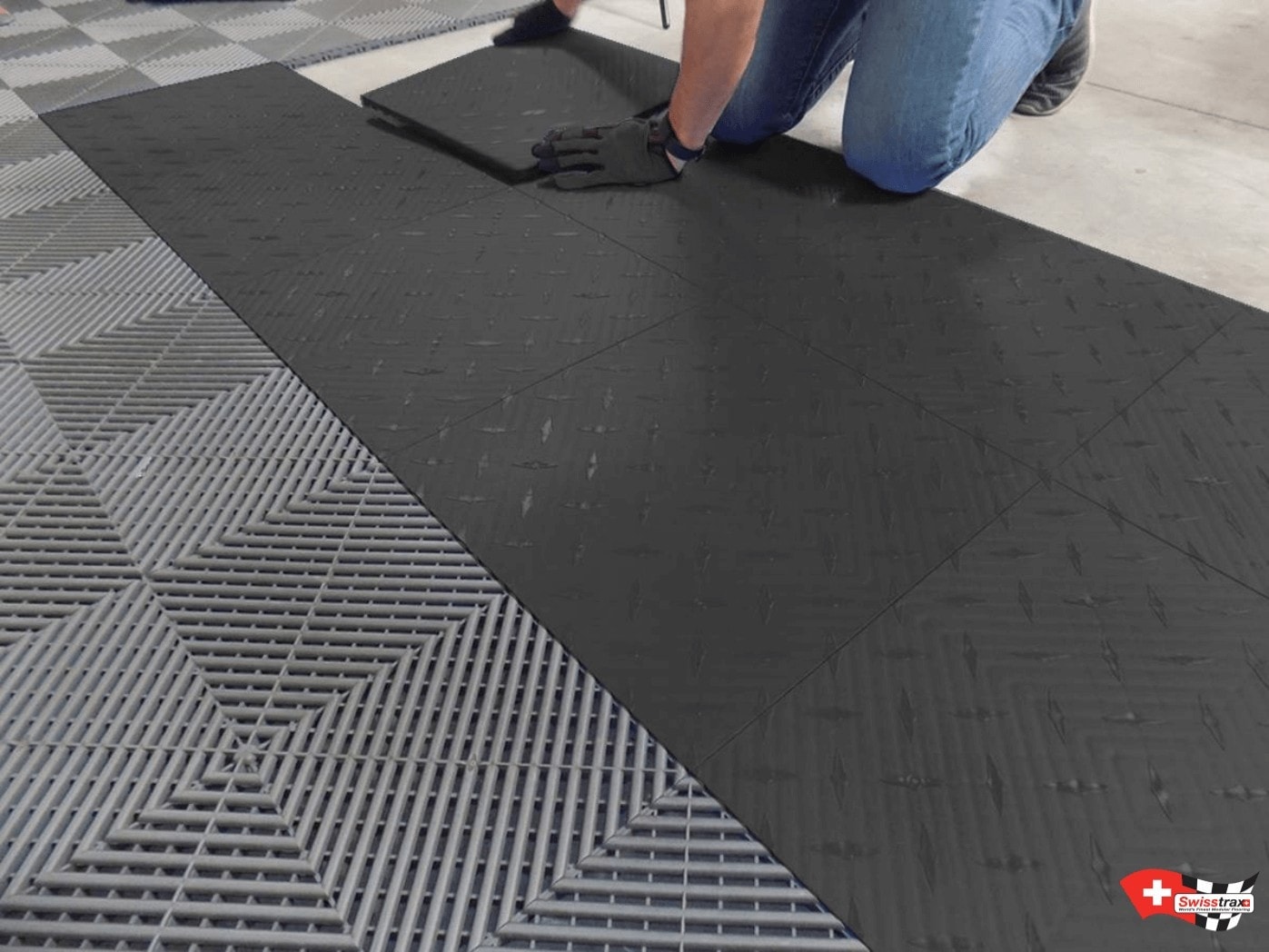 A clipping installation thanks to a simple pressure of the hand, a real 'game' for adults. A garage of 40 SQM usually settles in + or – one morning. Install your SWISSTRAX tiles and use immediately your garage!
Lifetime Limited Warranty
As part of a private garage use, SWISSTRAX products have a lifetime limited warranty, a warranty of quality and fame of the brand SWISSTRAX. These tiles are made of virgin polypropylene and not recycled, a very high quality plastic used in the automotive and industrial sector. SWISSTRAX floor for the European market are manufactured in France, we manufacture in France for the industrial know-how and for a perfect traceability. We are French manufacturer and we produce in France unlike many companies that say they are just French manufacturer but do not specify their place of production.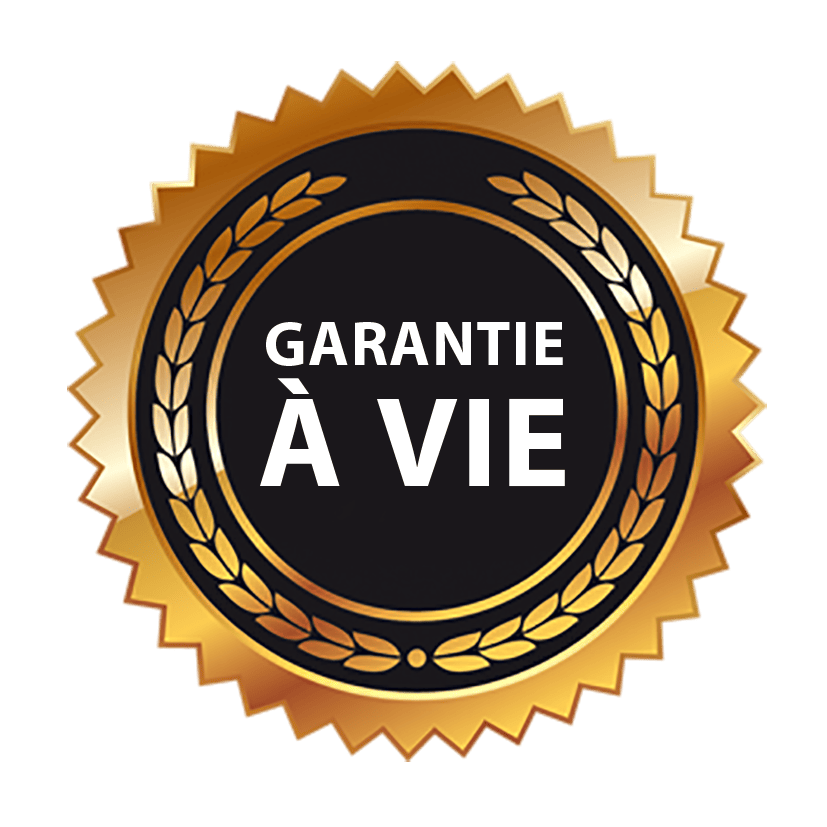 Garage floor experts
Our company SWISSTRAX Europe offers a complete assistance in your garage floor project thanks to our team of 7 specialists. Simply inform us the dimensions of your project, a specialist will assist you before, during and after the sale! We offer you:
Floor designer about your own garage

Calculation of the exact number of tiles for your project

Installation drawing with personalized advices

Assistance during all your project process
Trust SWISSTRAX Europe is the certainty of working with available and passionate professionals who asssit you throughout your purchase process… And even after…