How customized your garage floor?
A customizable garage floor with the solution of Swisstrax floor tiles. An easy and quick product to install. 20 colors to meet your color preferences and create the design of your choice.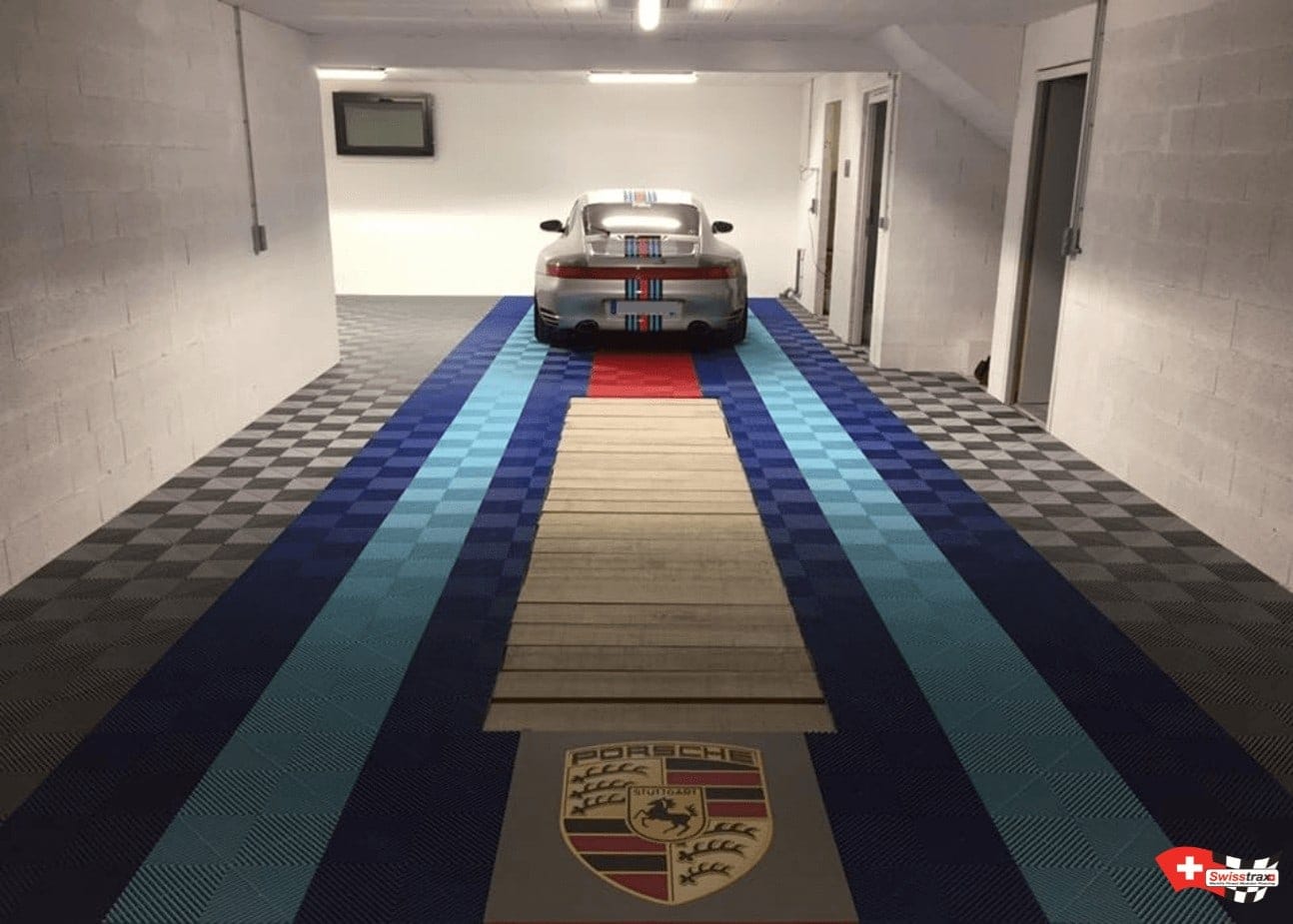 20 Floor tiles colors for your passion
Are you passionate about a car brand, a particular design? Use the 20 colors of Swisstrax floor tiles available to create your mood, your style. Mix colors easily with the clipping system. Create a unique garage floor, enhance your home. Take advantage of our online simulator to imagine or draw your garage floor, or contact one of our experts. Do you need to integrate a specific image on your floor? Consult us to discover the possibilities and our unique graphic concept.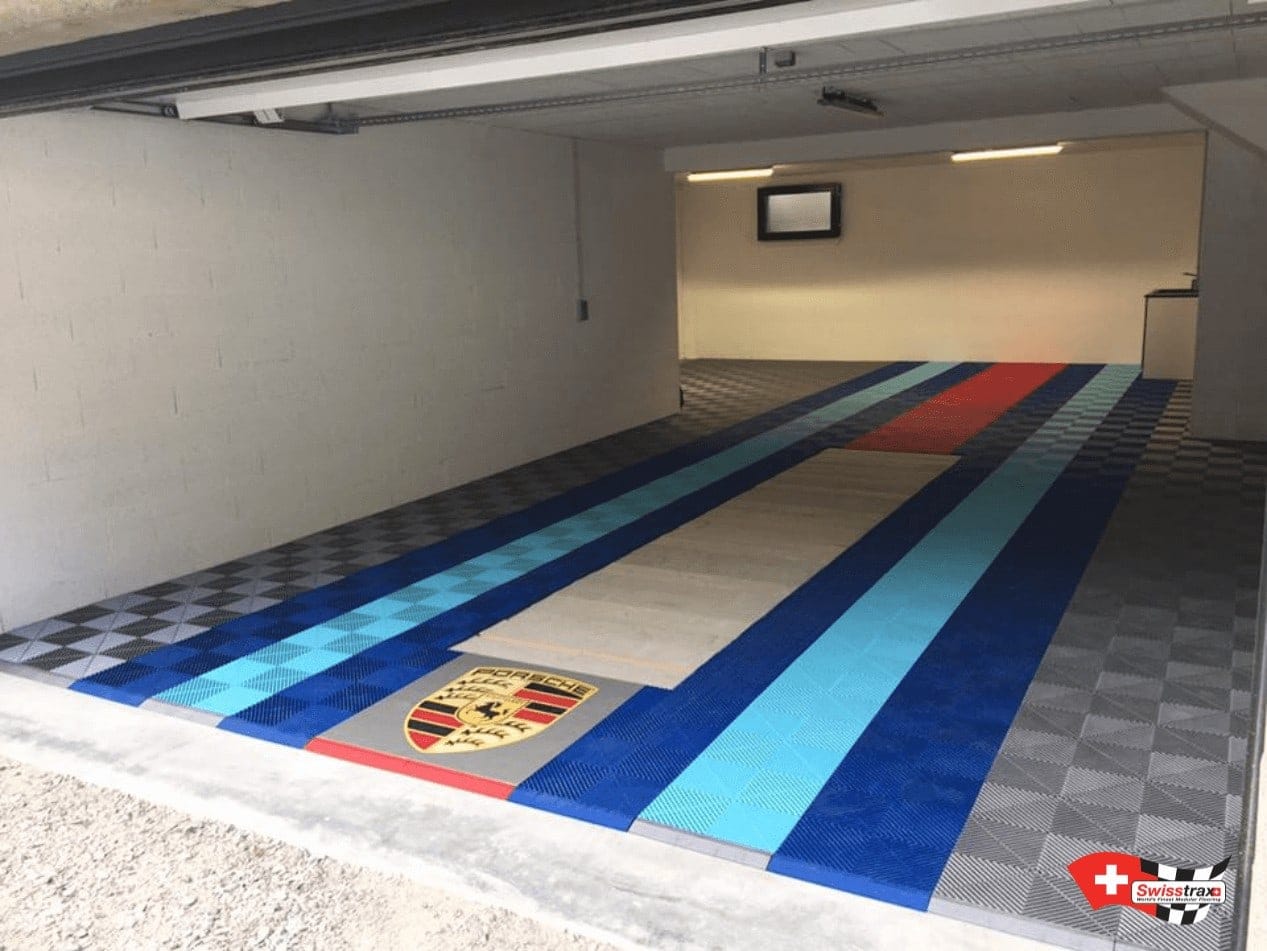 Garage floor with easy installation
The Swisstrax garage tiles are installed simply by clipping, no gluing or joints to be made! Install your customizable garage floor yourself easily and quickly. The tools needed for installation? A marker, a meter, a square and a jigsaw for any tile cuts. No need to be a DIY Pro, the installation is comparable to a 'game' for adults, you simply clip your tile with a hand pressure or with a small hammer.
Leave epoxy in the dust
Do not waste time or money on floor paints or epoxy, invest in a durable and resistant product. Swisstrax tiles are made of polypropylene, a plastic with important mechanical properties, a product guaranteed for 15 years! No risk of peeling paint, tire marks, Swisstrax tiles are stain resistant and easy to clean. No need to empty your entire garage to install these garage floor tiles. You clip your tiles and install your garage elements on them (benches, cabinets, bicycles, motorcycles, cars …) unlike floor paints where a drying time is mandatory. A durable customizable garage floor!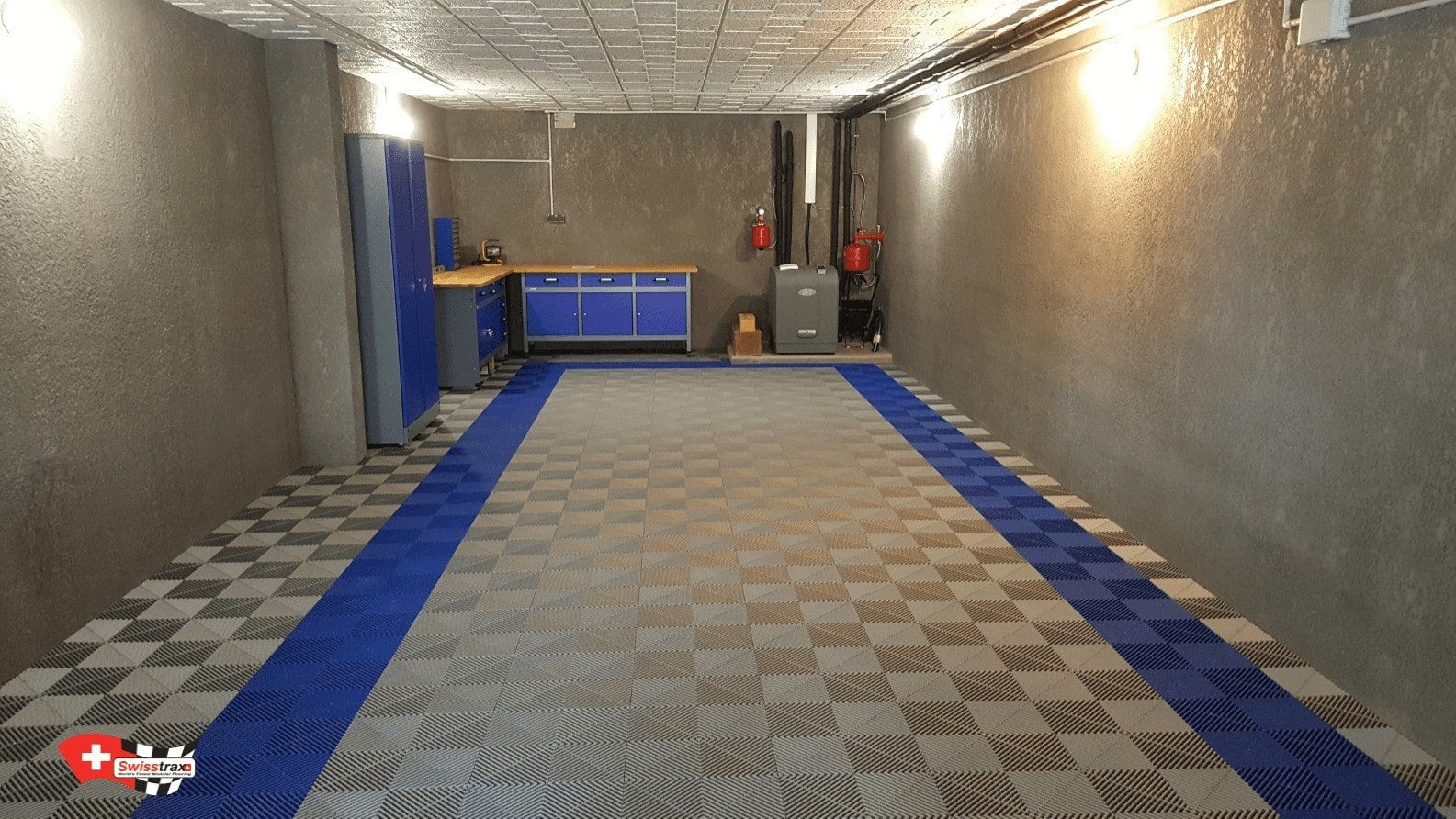 Garage floot tiles to value your home
Most garage floors remain in raw concrete, which benefits dust and other impurities. The Ribtrax tiles are perforated and allow to keep your garage floor clean, dust and liquids go through! The maintenance ? very easy ! A simple domestic vacuum from time to time is enough. (Check out our videos related to cleaning). Enhance your home with a customizable garage floor! Stand out and surprise your friends with this new flooring. Too often we think that this is only a "garage", but it can be above all a real living room.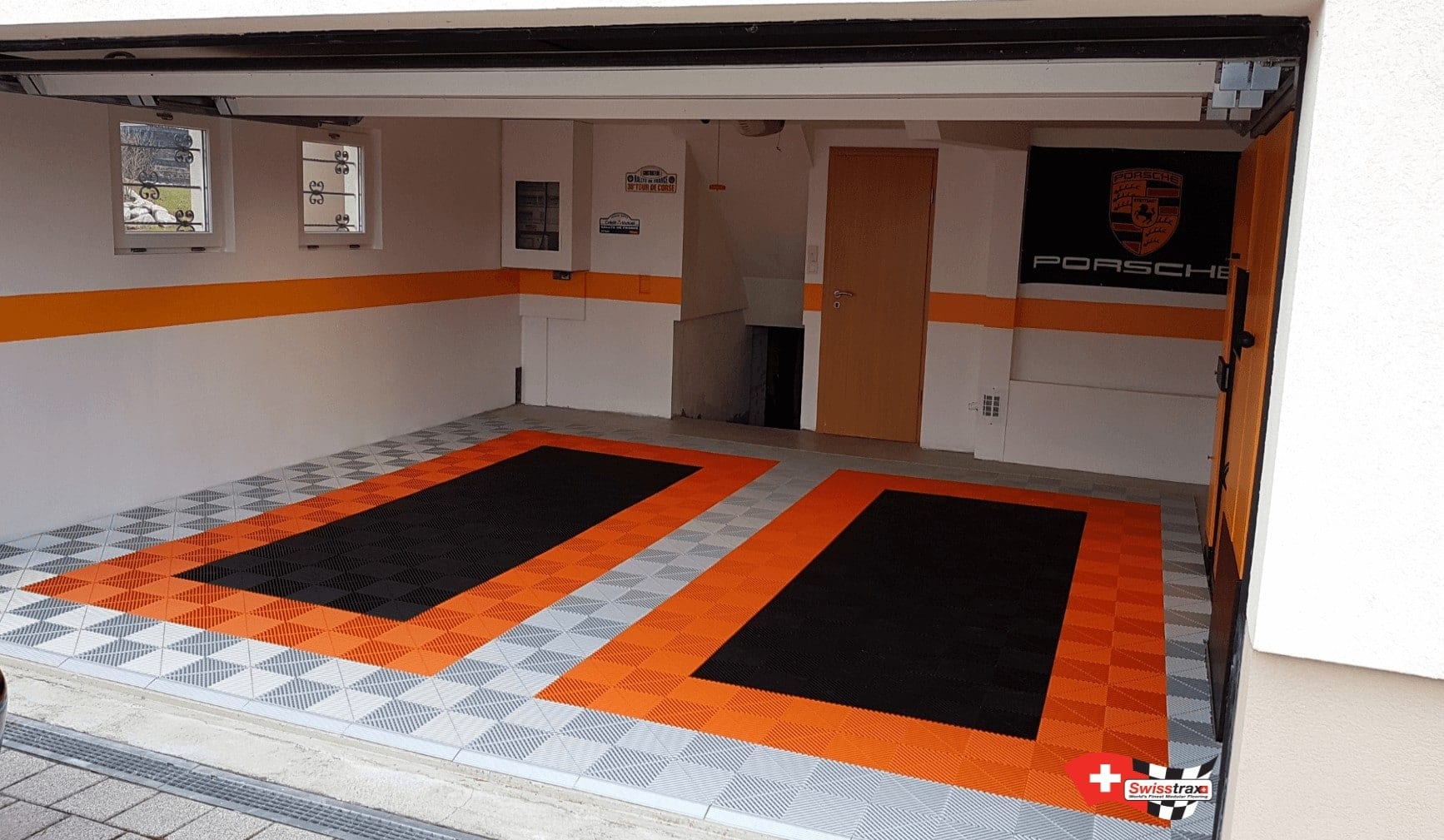 A floor designer for your own garage
Would you like to receive an estimate for your garage or have a budget idea? Take advantage of our position of manufacturer to obtain the best quality of the market at the best price! Use the project simulator online or simply tell us by email or phone the number of Sqm in your garage. One of our experts will be happy to give you our best offer. We do a design of your garage floor to offer you a number of tiles according to your surface. Smart advice: This layout serves as your installation drawing when you receive the tiles ! Delivery times are between 48 and 72H for France market, and 5 days for European countries delivery to your home, all colors are the same price.